Unique guitars in our showroom - Fender Parallel Universe
What do you have that is unique and cool? Well, we actually have 2 completely unique Fender guitars that almost feel a bit left behind in our showroom, could this be the ultimate present to the guitar player who already has everything? We ordered several but only have one of each left, launched in connection with NAMM 2020 (pre-Covid) but it took a loooong time to get delivery. Read more about them here:
What would happen if you crossed a Jazzmaster and a Stratocaster? 
Or, what if you put three humbucking pickups in a Telecaster? 
Those questions - and more - will be answered in Fender's 2020 Parallel Universe Series. 
As the second iteration of the Parallel Universe line, which originally debuted two years ago, these crazy combinations mine Fender's DNA by mixing and matching body shapes, parts and design elements to give players the most exciting and rare instruments they only could have dreamed of. 
"The Parallel Universe celebrates the modular nature of Fender guitars, splicing together DNA from various Fender models to create off-the-wall hybrids," said Fender Senior Vice President of Products Justin Norvell.
Can't wrap your head around what these could look like? Take a closer look!
THE JAZZ STRAT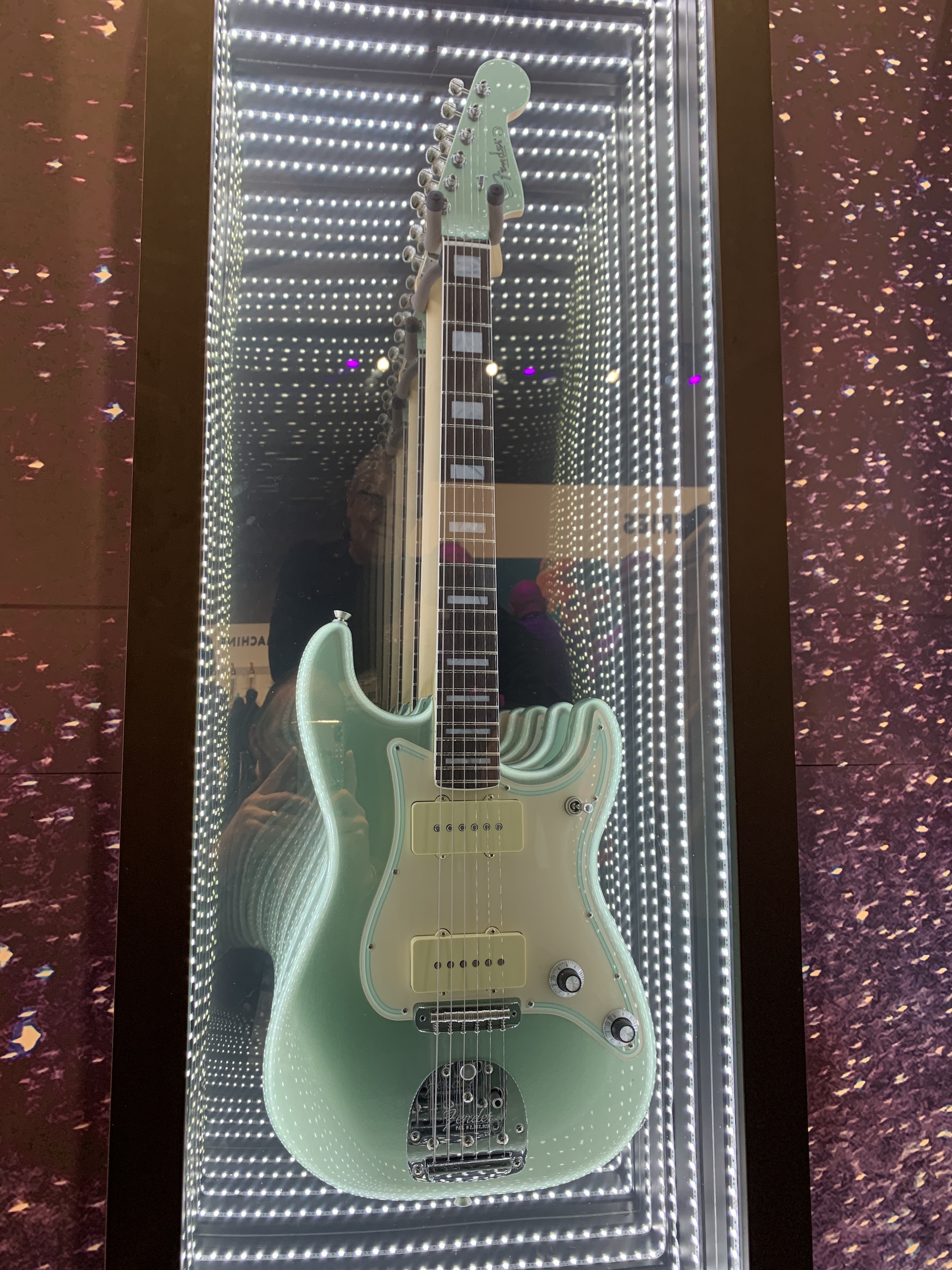 Cosmically stunning in Mystic Surf Green lacquer, the limited-edition Jazz Strat is a sublimely surreal celebration of classic Fender design, transmuting the known into something new and curiously beautiful. Combining a sleek and comfortable contoured Stratocaster body with the neck, vibrato and pickups of a Jazzmaster – and capped with a custom Decoboom Streamline Pinstriped pickguard and aluminum radio knobs – the Jazz Strat is a potent fusion of classic Fender design and extraterrestrial intervention, creating something altogether extraordinary.
THE TROUBLEMAKER TELE DELUXE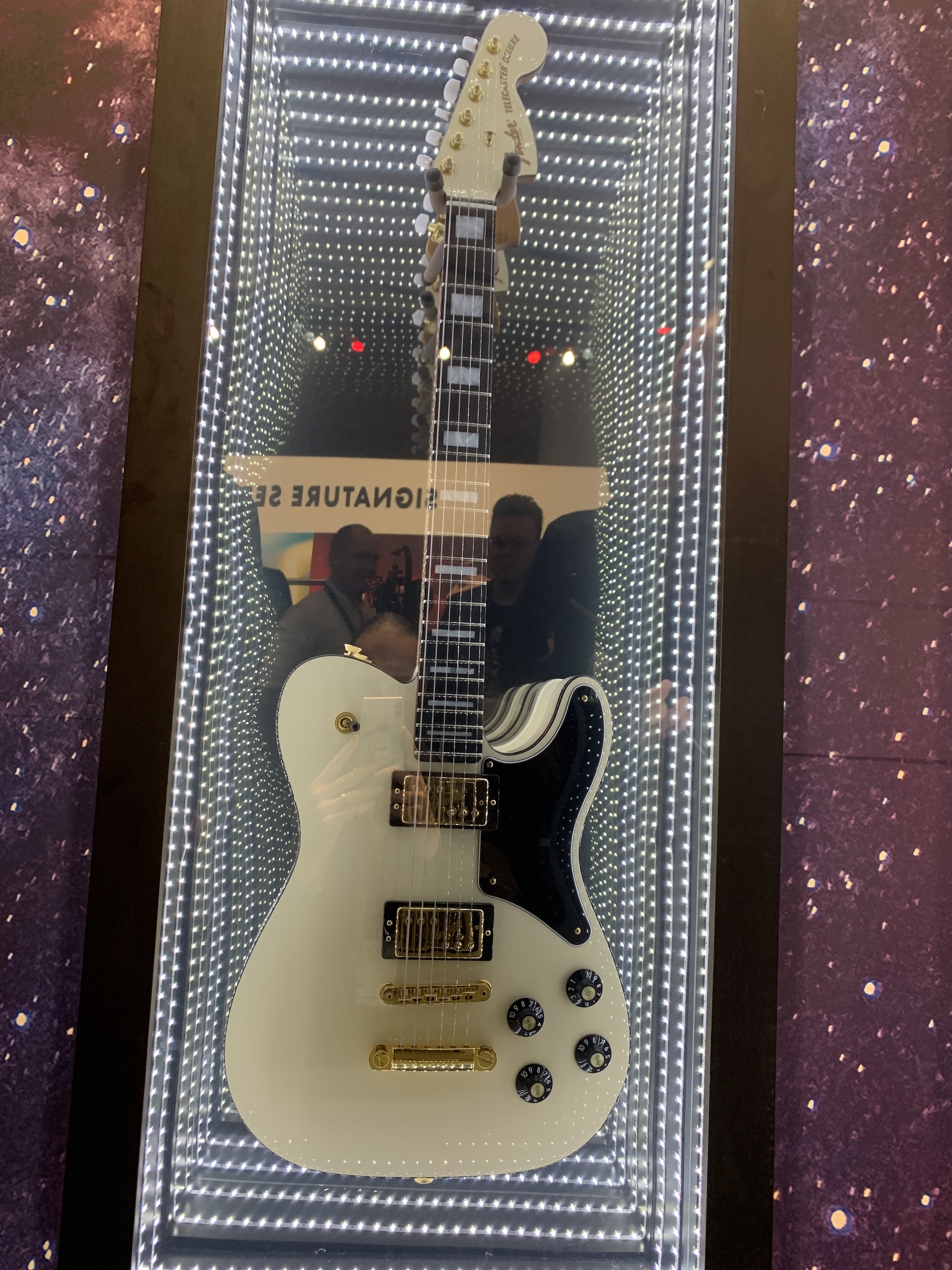 With its bold Olympic White lacquer finish and swanky gold hardware, the Troublemaker Tele Deluxe is sure to cause an uproar. The body is a solid chunk of mahogany, known for its mid-range growl and sustain. A 12" radius neck with ebony fingerboard and 22 medium-jumbo frets promises smooth action even with the most aggressive playing, and its custom Double Tap humbucking pickups give the Troublemaker its rowdy-yet-refined voice.